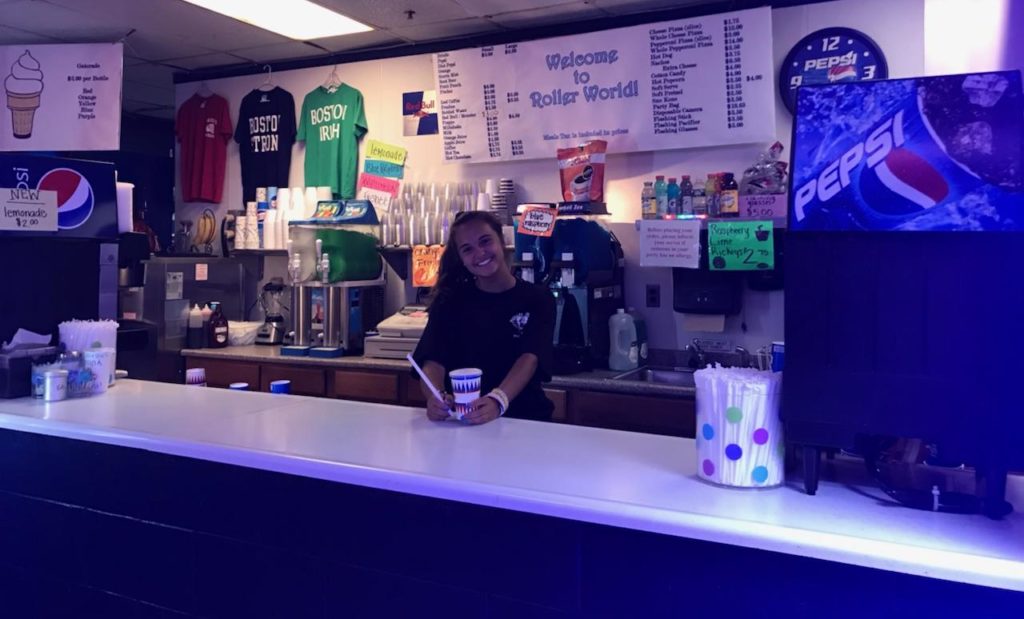 After all that roller skating you'll work up an appetite! Visit our concession stand for a refreshing drink and some tasty treats!
Pizza:
Whole Cheese Pizza
Slice of Cheese Pizza
Whole Pepperoni Pizza
Slice of Pepperoni Pizza
Cold Drinks:
Pitchers of Soda
Poland Spring Water
Gatorade
Raspberry Lime Ricky
Iced Tea
Orange/Apple Juice
Snacks and Appetizers:
Cotton Candy
Nachos and Cheese
Hot Dog
Buckets of Popcorn
Fries
Onion Rings
Chicken Nuggets
Mozzarella Sticks
Poppers
Egg Rolls
Chicken Fingers
Fried Dough
Mac & Cheese Bites
Pizza Rolls
Burrito
BBQ Wings
Buffalo Wings
Soup
Salad
Buffalo Rolls
Sandwiches:
Chicken Patty
Hamburger
Cheeseburger
Ice Cream Sundaes:
Note: Outside food or beverages are not allowed in the building.