Birthday Party Package
Admission
Roller Skate Rentals
Party Room
Cake*
Beverages
Paper Goods
2 Coupon Passes per child
Tokens & Redemption tickets for the birthday child
*We do not allow any outside food or drinks to be brought into the building.  If for any reason, you decide to bring your own cake,  such as for allergy reasons, then we would not supply you with any cake and the price remains the same.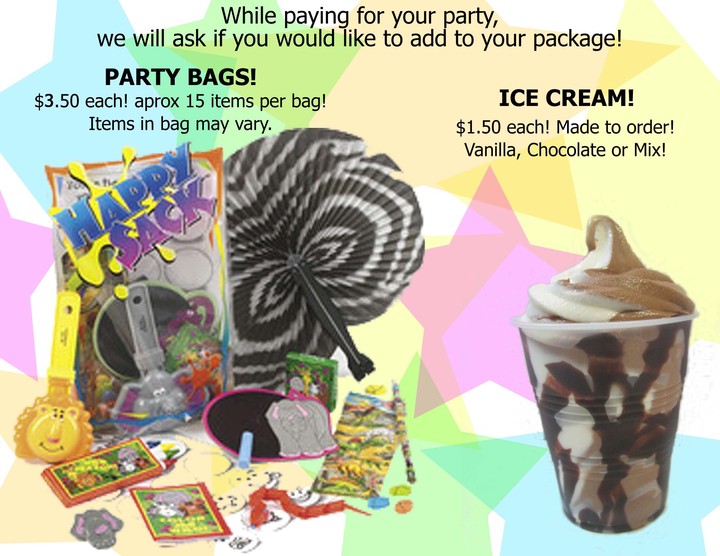 After submitting the form you will be contacted by us to finalize and confirm your event.
Make sure to complete your event form completely with the correct information so that we can make sure your party goes off without a hitch!
Please note that the date you provide in the form may not be open for your event, and may require rescheduling. Payment and date/time will be confirmed prior to your event by one of our staff.